Challenges for the future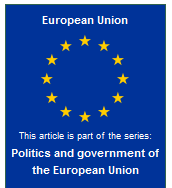 Er is onlangs een nieuw rapport verschenen van het Comité des Sages, over het het digitaal beschikbaar stellen van cultureel erfgoed, waarover reeds elders op bmice.nl wordt gesproken. Maar ondertussen is de Europese Commissie nog steeds zoekende naar mogelijkheden en/of oplossingen. Zo blijkt ook uit hun "Final report on the content online platform"
De commissie heeft veel reacties binnen gekregen op hun 'content online platform'. Waaronder een laatste (interne) publicatie "Creative Content in a European Digital Single Market: Challenges for the Future", welke genoteerd staat voor 2009/2010.
In beide wordt gesproken over het veranderen/vernieuwen van de bussinessmodellen als het gaat om creatieve content online voor een breed publiek. Maar men is er nog niet uit.
De EC praat over "This de-materialisation in the distribution of creative content is shaking up the business models of creative industries, with both potential opportunities and potential losses" en DG INFSO over "The starting point of this reflection paper is therefore the objective of creating in Europe for a genuine Single Market for Creative Content Online a modern, pro-competitive, and consumer-friendly legal framework, in particular by promoting a level playing field for new business models and innovative solutions for the distribution of creative content." Deze twee zijn (nog?) niet geheel hetzelfde in uitgangspunt. En dat is nota bene binnen dezelfde 'Europese Commissie'.
Ook de grote hoeveelheid congressen, publicaties en debatten die over dit onderwerp gevoerd worden, niet alleen in Nederland maar vooral ook binnen Europa, geeft maar weer aan dat we hier zorgvuldig mee om moeten gaan. We zijn er nog niet uit. Zou een Comité des Sages hier doorheen kunnen prikken, nieuwe ontwikkelingen teweeg kunnen brengen? Moeten er meer reflecties en rapporten geschreven worden, of moeten we gewoon de stoute schoenen aantrekken en gaan wandelen? En dan maar zien waar we uit komen, of tegen aan lopen…