Digitaal strijden voor de Kunst?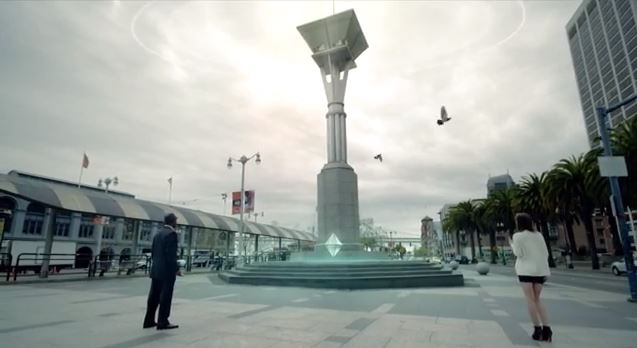 Niantic Project's 'Ingress' (zie ook op Wikipedia) is een nieuwe location-based ARG applicatie gebaseerd op een complexe real-time science fiction verhaallijn. In de app, waarvoor je voorlopig nog via een bèta moet worden uitgenodigd, kiezen spelers (agents) om lid te worden van een van de twee wereldwijde teams: "the Enlightenment" of "the Resistance".
In de applicatie worden openbare plekken benoemd tot portal. Als agent werk je voor je team om portalen te veroveren en deze te beschermen tegen 'de vijand', het andere team. Vooral standbeelden, monumenten en kunst uit de openbare ruimte doen het goed in het spel en worden door de spelers worden aangewezen als portal.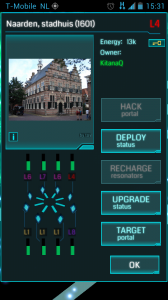 Ik heb gezien hoe Ingress spelers achter de computer vandaan komen en de straat op gaan om "hun kunst" te beschermen tegen de vijandige agents. Zou zo'n project als Ingress een interessant concept zijn om een nieuwe doelgroep te kunnen interesseren voor Kunst en cultureel erfgoed? Misschien is dat te veel gevraagd.. maar over de hele wereld doen er inmiddels al miljoenen mensen mee. Misschien, heel misschien, zitten er een paar enkelingen tussen die hierdoor een nieuw besef hebben gekregen voor de Kunst van de openbare ruimte of misschien een nieuw respect voor de architectuur van hunportals. Al is het alleen maar het besef dat er zoveel bijzonders om ons heen te zien is.
> Klik hier voor een trailer van Ingress