Seminar Cultuur. Daar Geef Je Om op 30 augustus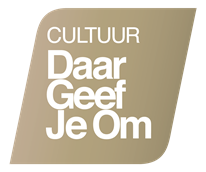 Op 30 augustus, in de middag voor de officiële opening van de Uitmarkt, vindt het (gratis) symposium Cultuur. Daar Geef Je Om plaats in het Concertgebouw in Amsterdam.
De campagne Cultuur. Daar Geef Je Om richt zich enerzijds op potentiële gevers -individuen en bedrijven- die willen bijdragen aan cultuur en anderzijds op culturele instellingen om hen te ondersteunen in de wervingsactiviteiten.
Interessant aan deze campagne en het symposium is dat er wordt geprobeerd sector breed (van podiumkunsten tot erfgoed) een gesprek op gang te brengen over 'geven'. Niet alleen in de vorm van geld (al kan dat sinds de geefwet een grote aftrekpost zijn) maar ook als vrijwilliger: inhoudelijk en in tijd. In deze brede context zal gedrag centraal staan. Wat beweegt iemand tot geven of bijdragen? Wat speelt er in het hoofd van de gever en wat vindt hij of zij belangrijk?
Er zal aandacht zijn voor best practices, zoals het Glasmuseum en succesvolle crowdfunding campagnes, maar ook gevers zelf komen aan het woord. Zo zullen de VandenEnde Foundation en De Vereniging Rembrandt vertellen over de beweegredenen van donateurs en de cultuur binnen hun organisaties.
Aanmelden kan hier.